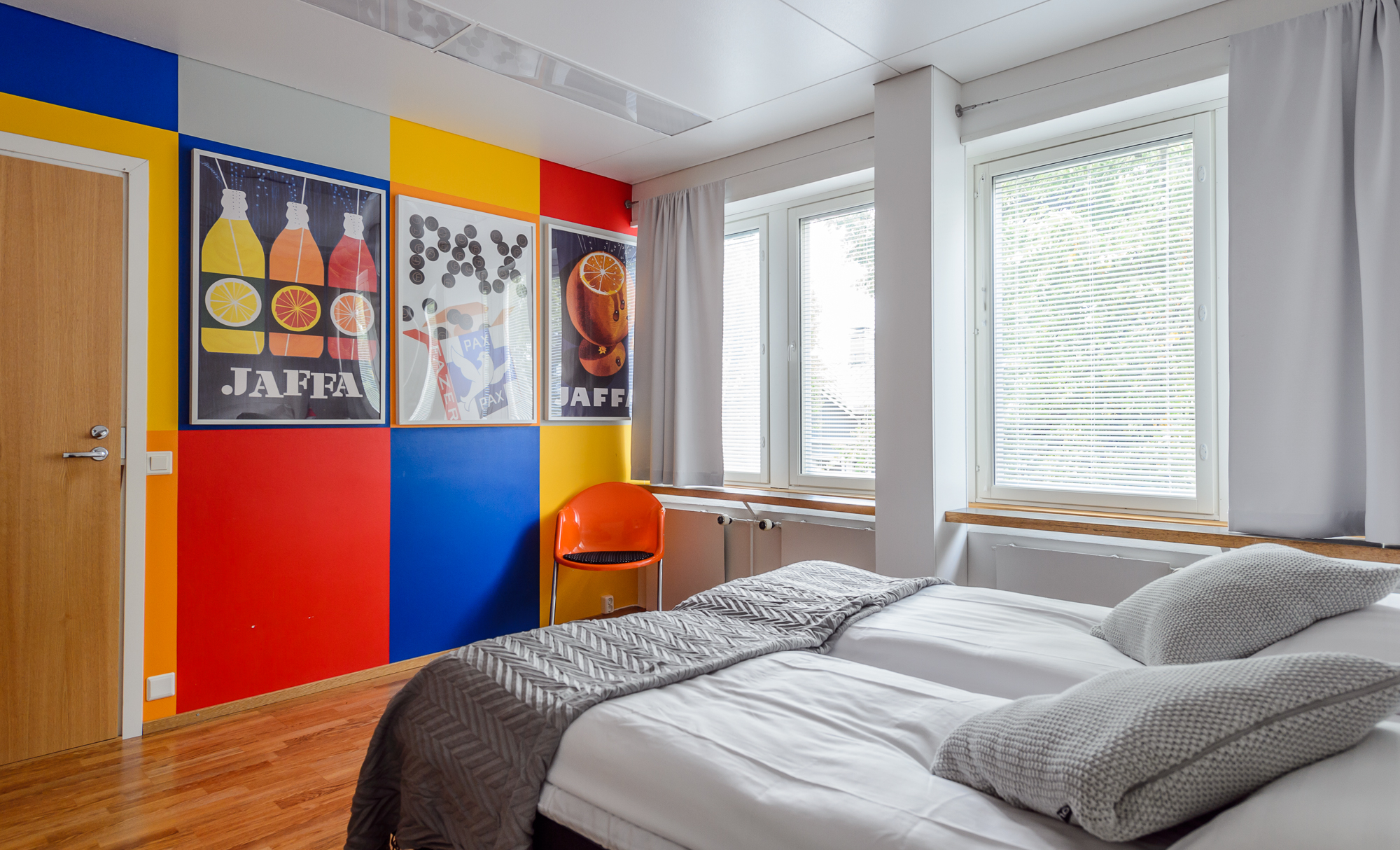 Hotel Boulevard has variety of rooms available for one up to four people. There are different rooms:
9 rooms are equipped with bathroom,
3 rooms do not have a bathroom or toilet,
5 rooms have been built in the old police station in the cells and are equipped with sink and a toilet.
For the rooms without bathrooms, there is a common bathroom area with showers.
In addition, the hotel has a conference room, sauna and there is a lobby bar called "Bar Komisar" (Eng. Superintendent's Bar).
The rooms and common areas are cleaned on a daily basis.
Within walking distance you will find all the services, a pedestrian street with shops and restaurants. Nearby are beaches and East harbor (guest harbor).
Do you have any questions? Ask here: info@hotelbulevard.fi